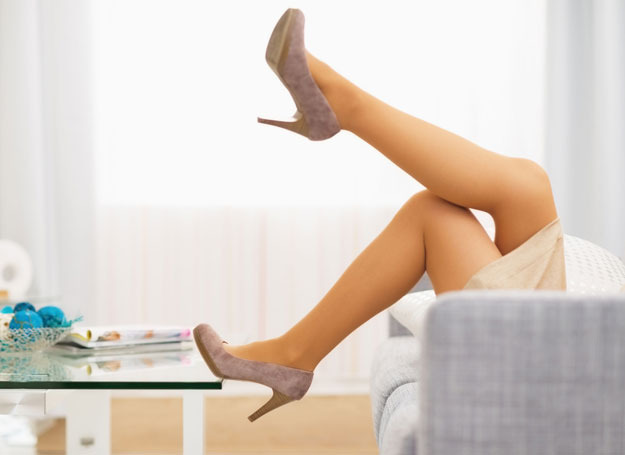 Ze względu na budowę naszego, kobiecego ciała mamy o wiele większe niż mężczyźni skłonności do występowania nieprzyjemnych obrzęków. Zazwyczaj – choć bardzo dokuczliwe – to objawy, które nie powinny raczej wywoływać naszego zaniepokojenia. Ustępują równie szybko jak się pojawiły – bez naszego większego zaangażowania. Jednak kiedy nieprzyjemne odczucia związane z puchnięciem poszczególnych części ciała dają nam się szczególnie we znaki – zamiast znikać – nasilają się, albo pojawiają się w sytuacjach, w których do tej pory nie było takiego problemu, to jest to sygnał, aby nie zwlekać z wizytą u lekarza!
Tylko obrzęk, czy może coś więcej?
Choć obrzęki same w sobie chorobą nie są, to – jeśli nie wiążą się z charakterem wykonywanej pracy, indywidualnymi skłonnościami, czy predyspozycjami genetycznymi – mogą zwiastować pojawienie się w naszym organizmie wielu problemów. W takim wypadku występują niezależnie od wieku o osób obu płci. Współtowarzyszą schorzeniom ogólnoustrojowym jak np. niewydolność krążenia i choroby układu sercowo-naczyniowego, schorzenia wątroby i nerek, a także reakcje alergiczne.
Co mogą sygnalizować obrzęki
Kiedy obrzęk jest związany z niewydolnością serca i układu krążenia wówczas występuje symetrycznie po obu stronach ciała. W początkowych stadiach swoim zasięgiem obejmuje tylko stopy i kostki, jednak ma tendencje do stopniowego przenoszenia się w górę – na podudzia. Objawy nasilają się w dzień, w nocy – zanikają.
Choroby tarczycy również mogą wywoływać obrzęki – te jednak zlokalizowane będą raczej w okolicach twarzy i szyi. Charakterystyczne jest opuchnięcie powiek, przez co twarz osoby chorej wygląda sennie, jakby dopiero się obudziła lub brakowało jej snu.
Kiedy zauważamy, że opuchnięte jest nasze całe ciało może to być objaw problemów z nerkami. W tym przypadku również charakterystyczna jest opuchlizna twarzy i oczu – jednak w przeciwieństwie do chorób tarczycy tutaj opuchnięte będą powieki dolne, pojawią się charakterystyczne worki pod oczami. Nie pomogą nam wtedy reklamowane kremy likwidujące worki pod oczami, to jest problem zdrowotny, a nie estetyczny. Tendencję do obrzęków mają również nasze kończyny.
Kiedy pomimo niezbyt wysokich temperatur Twoje nogi mają tendencje do puchnięcia, po powrocie z pracy towarzyszy Ci uczucie ciężkich nóg i ich pulsujący ból – może to być objaw niewydolności żylnej. Jeśli w rodzinie występują tendencje do żylaków – uważaj – również i Ty mogłaś je odziedziczyć. Kiedy obrzęki zlokalizowane są tylko na jednej nodze może to być symptom zakrzepicy – choroby związanej z nadmierną krzepliwością krwi.
Kiedy obrzęk ma charakter miejscowy to prawdopodobnie objaw toczącego się stanu zapalnego.
Uważnie kontrolujmy zatem zmiany zachodzące w naszym ciele i wszelkie nieprawidłowości od razu konsultujmy z osobą o specjalistycznej wiedzy medycznej! Ponadto każdego dnia wspomagajmy swój organizm i wzmacniajmy jego odporność zażywając preparaty bogate w witaminy i minerały – jak Dakseen, Soupseen,  Chocoseen czy Goldseen.